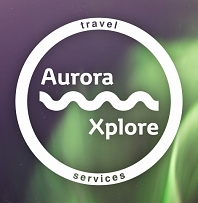 LLC "AuroraXplore" young modern tour operator on the Kola Peninsula (RTO 020247).

The company provides a full complex of touristic services on the Kola Peninsula. We welcome tourists from all over the world, including Russia, the Asia, the Middle East and other regions.

Our staff has unique experience of making programs for groups and individual tourists. They know how to organize your trip to the Murmansk region optimally. Our partners are responsible companies with interesting touristic products. The transport is comfortable, safe and new. Our guides are very friendly and know a lot of information about the Kola Peninsula. We offer our tourists and partners only the most interesting routes and unforgettable excursions: reindeers, reindeers sledding, husky riding, hunting for Aurora etc. If you need the partner in Murmansk region, you can entrust your guests to us without worrying about the quality of the service. AuroraXplore LLC. is exactly what you need!
Contact details
Address: RF, Murmansk, Leningradskaya str. 29/5
Useful links
Participate together with:
AuroraXplore LLC. - the small company with great opportunities.
AuroraXplore LLC is a young ambitious company - registered tour operator on the Kola Peninsula (RTO 020247).Working with us you get a full range of travel services. We work both with individual guests and with large groups of tourists. Murmansk is the capital of the Northern lights in Russia and we use all the possibilities that are available here.
Welcome to visit
Open the door to the mysterious world of the Russian North!
We will open for you from one hand a wild and from other a comfortable tourism, will show to you the Russian North as we see it, you will remember your journey for the rest of your life and you will dream to see the beauty of the north once again.



Welcome to visit
2С2603