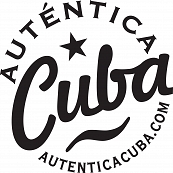 The Ministry of Tourism of Cuba aims to develop the commercial and advertising touristic strategy. The target is to promote not only the sun and beach, the most known products of the country, but all other posibilities to show Cuba in its authentic manner: its people, nature, folclor and culture.
Новости // CUBA, MINISTRY OF TOURISM
Video
Authentic Cuba
Contact details
Address: 66, Bolshaya Ordinka, Moscow, Cuba, 119017
Useful links
Participate together with:
The Barceló Hotel Group's four-brand portfolio is made up of more than 230 hotels in over 20 countries and is one of the leading holiday companies in Spain and one of the most important in the world. The Group is made up of 4 brands: Royal Hideaway Luxury Hotels & Resorts, Barceló Hotels & Resorts, Occidental Hotels & Resorts and Allegro Hotels.
Welcome to visit
The best way to know Cuba
Cubanacan Group offers the opportunity to enjoy unforgettable holidays in different tourist places of Cuba. Among the attributes that distinguish the Group are commercial brands, designed for beach, nature and culture.
Welcome to visit
Cubanacán travel agency was founded on 1994. The mission of our organization is offering integral tourist products and services guaranteeing the quality, security and professionalism of the services we provide to our clients.
Welcome to visit
berostar Hotels & Resorts is a leading hotel chain for holiday hotels, located in the main tourist destinations in Spain, the United States, the Mediterranean and the Caribbean.
Welcome to visit
2A1101