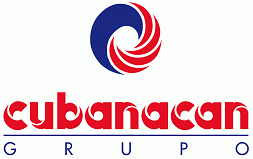 Cubanacan group, established in 1987, is one of the most recognizable Cuban tourism companies, which occupies a prominent place in the international market.We have more than 15 300 rooms, which puts us in 67th place in the world rating hotels. Of the 78 hotels, 11 with the participation of partners in property (mixed Hotels) and 67 are 100% Cuban, 5 of which are managed by a prestigious international hotel chains.With a presence throughout the country, we have more than 90 hotels in Cuba and one hotel in China. Our trademarks, conceived taking into account reasons for travel: BRISAS and CLUB AMIGO brands, designed to allow visitors to enjoy the best beaches, aimed at families and the special wedding and honeymoon program. HORIZONTES brand, is designed for those seeking direct contact with nature. HOTELES E, the symbolic construction of a high standard and personalized attention for culture lovers and cities. HOTELES CUBANACAN, created for a longer stay and trips to cities throughout Cuba.
Contact details
Address: Street 23 No.156 e/ N y O, Vedado, Plaza de la Revolucion, La Habana, Cuba
Useful links
Participate together with:
The Barceló Hotel Group's four-brand portfolio is made up of more than 230 hotels in over 20 countries and is one of the leading holiday companies in Spain and one of the most important in the world. The Group is made up of 4 brands: Royal Hideaway Luxury Hotels & Resorts, Barceló Hotels & Resorts, Occidental Hotels & Resorts and Allegro Hotels.
Welcome to visit
The best way to know Cuba
Cubanacan Group offers the opportunity to enjoy unforgettable holidays in different tourist places of Cuba. Among the attributes that distinguish the Group are commercial brands, designed for beach, nature and culture.
Welcome to visit
Cubanacán travel agency was founded on 1994. The mission of our organization is offering integral tourist products and services guaranteeing the quality, security and professionalism of the services we provide to our clients.
Welcome to visit
berostar Hotels & Resorts is a leading hotel chain for holiday hotels, located in the main tourist destinations in Spain, the United States, the Mediterranean and the Caribbean.
Welcome to visit
2A1101