"Comfort and Coziness. Generation NEXT"
Hotel youth festival and a national competition
Молодежный профессиональный фестиваль «Комфорт и уют. Поколение NEXT» - логическое продолжение и составная часть Национального гостиничного конкурса, существующего на рынке более 6 лет. Два дня мероприятия включают очные соревнования по номинациям горничная, супервайзер, портье, командные соревнования, управленческий спарринг, ярмарку вакансий, сессию «Гости из будущего», финал фотоконкурса и др. Работа горничных и супервайзеров в номерах демонстрируется на экране в зале в режиме on-line. За работой администраторов и капитанов команд члены Экспертного совета и зрители наблюдают из зала.
kiufest.ru/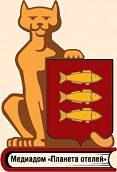 Other products