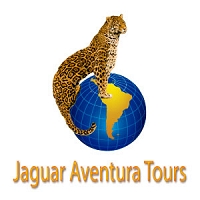 Direct tour receptive operator, which operates in Peru, Chile, Bolivia and Ecuador; with its own offices, vehicles and coordinators who owns valuable experience, official tour guides with big experience in divers topics. The highest level of quality and customer service. 
We offer luxury service for VIP travelers and group tour with unique and exclusive programs. With the best relation quality-price.
Creation and merchandising of its own cultural and adventure programs, mystical trips, spa, cruises and air ticket sales, rental of Charter aircrafts, ship and trains.
A new type of Team Building program for companies We work, to provide an unforgettable knowledge of the mysterious Latin America, with experts
Loading you with South American  Energy.
Pazniakova Valientsina




Director, Business Relations




Jaguar Aventura Tours
Products and projects
Contact details
Address: Coronel Inclan 135 of. 205, Miraflores, Lima - Peru
Participate together with:
Jaguar Aventura Tours' Incoming Tour Operator in Peru, Ecuador, Bolivia and Chile is engaged in both individual tours and group, and thus takes into account the needs of each client.
The distinguishing features of our work are: quality of service, flexible prices, reliable partners.
Welcome to visit
'Jaguar Aventura Tours' Incoming Tour Operator in Peru, Ecuador, Bolivia and Chile is engaged in both individual tours and group, and thus takes into account the needs of each client. The distinguishing features of our work are: quality of service, flexible prices, reliable partners. Creation and commercialization of cultural adventure programs
Welcome to visit
2B2004