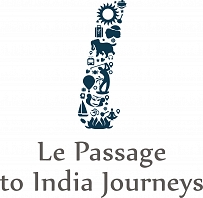 We are a premier Destination Management Company for a reason.
One of them being that we have been awarded No 1 by the Ministry of Tourism, Government of India six times since our conception for our outstanding performance.
Contact details
Address: B 128, Sector 5, Noida, Uttar Pradesh 201301
Fax: +91 120 382 3501
Useful links
Participate together with:
We specialise in India, UAE, Nepal, Bhutan and Sri Lanka and are experienced in delivering high quality of service in the challenging environs of the Indian sub-continent. With affiliations across the globe and some of the best ground handling agencies as partners.
Welcome to visit
Le Passage to India is a microcosm of India, a country that straddles its multiple personalities. And like India, the company manifests multiple personalities with effortless ease. Le Passage to India is India's premier Destination Management Company with a country wide network and dedicated teams that specialize in every facet of travel.
Welcome to visit
2A2201