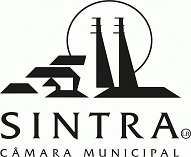 Sintra, classified as a World Heritage site by UNESCO since 1995, in the category of Cultural Landscape, is a gem set between mountain and sea waiting to be discovered by those who dare lose themselves in the majesty of its historical heritage, exuberant nature, sophisticated cultural offer, rich gastronomic flavours and the numerous activities provided.

A town rich in monuments, where architectural testimonies emerge, framed by luxuriant nature, inviting us on a journey in time. A mountain, the «Serra», its nature almost untouched, coexists in harmony with castles and palaces, extending horizons all the way to the ocean.

A trip to Cabo da Roca is imperative. A charismatic place. For geographers, this cape is the westernmost point of Europe. For poets, the place where land ends and the sea begins.

The coastal profile also hides truly astonishing bays, to the delight of all those who can't resist an invigorating dip or, those, more bold, who tackle the deep blue balancing on a board.

You can appreciate all the beauty of the landscape with its castles, palaces, villas and cottages, all in perfect harmony with nature.

The very best in the world can be found in Sintra. Immerse yourself in its uniqueness. Come visit us. We'll be waiting for you.
Bulas Susana
Director
SINTRA - PORTUGAL
Costa Leila
Parques de Sintra - Monte da Lua
SINTRA - PORTUGAL
Video
SINTRA - PORTUGAL
Products and projects
Gastronomy and Wine
Sintra's gastronomic patrimony is as diverse as its monuments and landscape. Meat dishes include Leitão de Negrais (a pork dish). Pork Mercês Style, grilled goat and veal. The coast os Sintra region has remained unpolluted in fine fish and shellfish. Of Sintra's sweetmeats, we have to mention the old favourite Queijada de Sintra, a cheese tartlet dating from the Middle Ages or earlier. There are others that are also worth trying. The Travesseiros, the Pastéis da Pena, the Nozes de Colares and the Fôfos de Belas. Colares wine is indispensable accompaniment for any meal, particularly the famous Ramisco Wine, one of the top Portuguese wines.

---

Golf
A magical place on the edge of Europe"", thus defined Sintra the American newspaper Chicago Tribune. A special place, unique, offering the ideal setting and perfect weather all year for golf practice

---

Luxury accommodation
Once a summer retreats for kings and queens of Portugal, Sintra keeps all the charm of those times

---

Cultural Landscape
Sintra, classified as a World Heritage site by UNESCO since 1995, in the category of Cultural Landscape, is a gem set between mountain and sea. The very best in the world can be found in Sintra. Immerse yourself in its uniqueness. Come visit us. We'll be waiting for you.

---

The Coastline
Sintra's natural beauty stretches from the mountains down to the sea. The rugged coastline conceals truly amazing bays which have lured the cold forbidding waters of the Atlantic away from the ancient rocks.

---
Contact details
Address: Centro Cultural Olga Cadaval - Praça Dr. Francisco Sá Carneiro - 2710-720 Sintra or Parques de Sintra Monte da Lua - Parque de Monserrate - 2710-405 Sintra
Useful links
2B2001