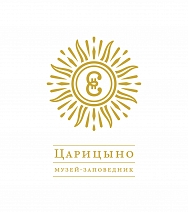 The "Tsaritsyno" State Museum-Reserve is the place where stories are told. It includes the museum and the park. The museum is situated in the palace ensemble of the last third of XVIII century intended for the residence of the empress Catherine II near Moscow. This is the biggest architectural ensemble in Russia build in the style of gothic revival.
Nowerdas "Tsaritsyno" is the part of the Moscow park system, one of the most famous city museum-reserves and festival places in the city. Besides this, it has the solid scientific reseach base, edutainment and educatioanl programs, quests and different outdoor activities.
Elizaveta Fokina




CEO




Tsaritsyno Museum-Reserve
Video
The First Channel, live for the "Dobroe utro" ("Good morning") program
"How the Emperor's Court lived while Catherine II was ruling"
Elizaveta Fokina's interview for Moscow FM
Products and projects
Contact details
Address: 115569, Russia, Moscow, Dolskaya st., 1
Useful links
2B4005