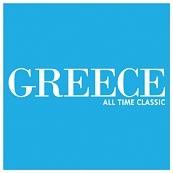 The Greek National Tourist Organization (EOT) is a legal entity of state law as part of the Ministry of Tourism of Greece.
Video
Contact details
Address: Moscow, Spiridonovka str., 14
Fax: +7 (495) 539-38-71
Useful links
Participate together with:
Mouzenidis Travel is the leading Tour Operator in Greece for over 20 years, providing excellent services in the tourism & travel industry for groups and individuals entering and leaving Greece.
Established in 1995 by qualified professionals.
Welcome to visit